16
May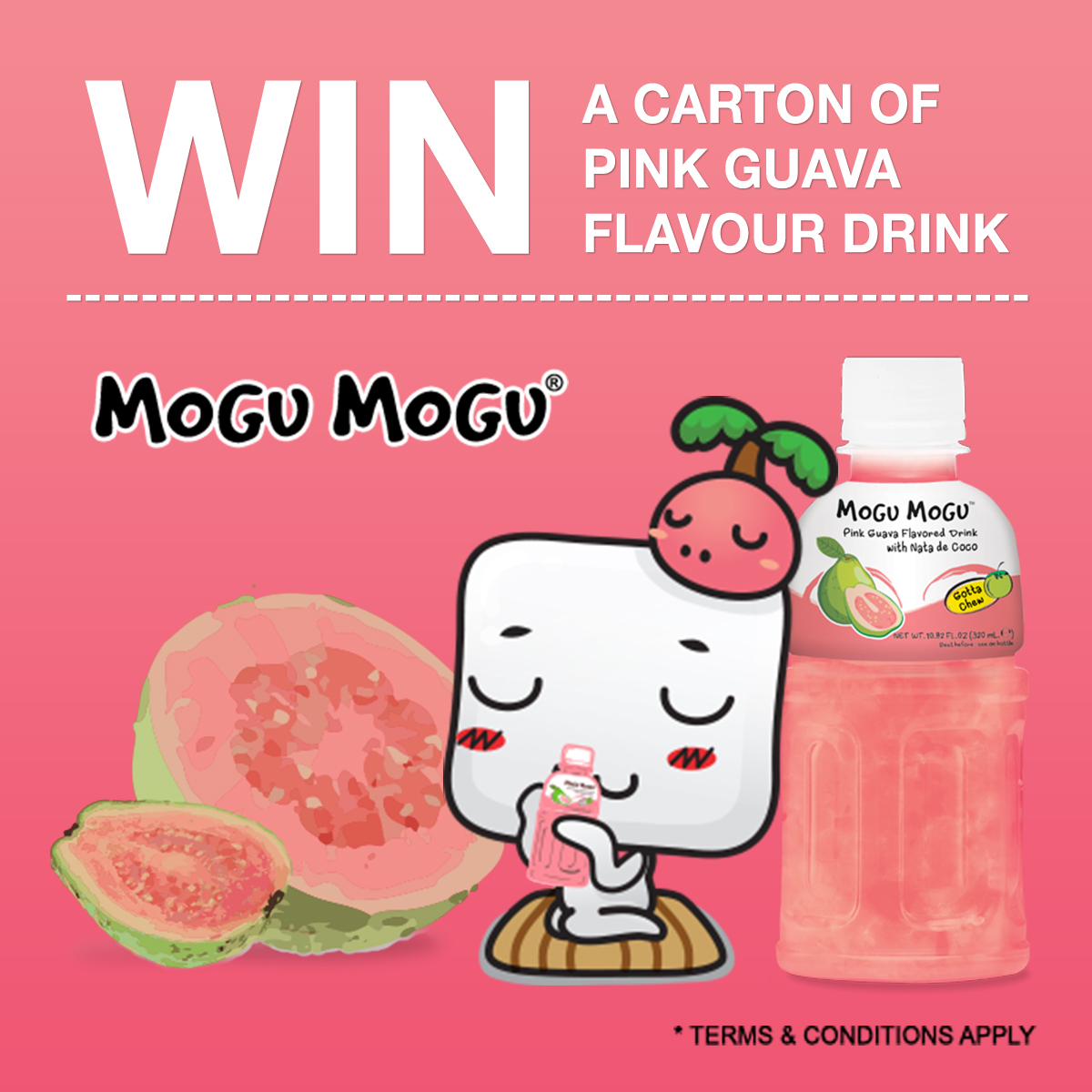 GIVEAWAY ALERT! Win a carton of PINK GUAVA FLAVOUR DRINK
Snap a photo of your favourite Mogu Mogu Drink for a chance to win a carton of PINK GUAVA FLAVOUR DRINK!
To join, simply : 1. Purchase #mogumogu drink from your nearest supermarket or convenience stores
2. Take a Mogu Mogu product picture and upload it in your comment on https://goo.gl/TtjENt
3. Contest ends 14 June 2016, 2359hours
4. Other terms & conditions apply, see under 'Notes'.
TIPS: To boost your chances of winning FOLLOW Mogu Mogu Singapore on Facebook & Instagram for an additional chance to win.
Comment away on https://goo.gl/TtjENt with your favourite Mogu Mogu Drink and get lucky